Why Not Become One Of Our Very Satisfied Customers?
At London Basement Pumps we offer an all pump service solution to all residential and commercial clients. From a underground car park, through to a multi level basement, or simply a small cellar pump.
Having seen the industry growth of below ground pumping systems over the last decade, we have gained the wealth of knowledge and technical experience of below ground pumping services to exceed excellence.
London Basement Pumps perform with excellence within the industry, Our transparent and proficient approach within the industry will always out from our competitors
London Basement Pumps provides a 24-hour pump breakdown emergency service, giving you peace of mind that you have round the clock protection of your residential or commercial property, with the added benefit of our transparent pricing policy.
Our highly skilled pump engineers in London work exclusively on the installation/repair and maintenance of pumps. So you can be safe in the knowledge that your in professional hands. You can contact us anytime or call 0800 009 21 20 to speak to a member of our team.
Testimonials

Flooded Basement SW3 Oct 2016
I know we have thanked you already, but i really need to tell you again... Thank you.
Sewage in our basement was not what we was expecting after returning from our holidays. Without your help, I don't know what we would have done.
Thank you for advising us and your report has been sent to our loss adjuster. I just wish that our original home buyer survey would have picked up the info you diagnosed in 20 mins.. House is now happy again ..Best .. Patrica .. London
---
Cavity Drainage Membrane servicing NW8 Jan 2017
Just wanted to drop a line to say a big thanks...
The water staining has now dried after Paul flushed the cavity drain channel. I was amazed by how much it had blocked! The new seals on the pump are working fine, just glad that it was not a new pump.
You shall be getting a kind mention at the next residence meeting from me personally.
Kindest regards,
Mrs Blankvoort tot Reede
Basement Pump Servicing NW3 May 2017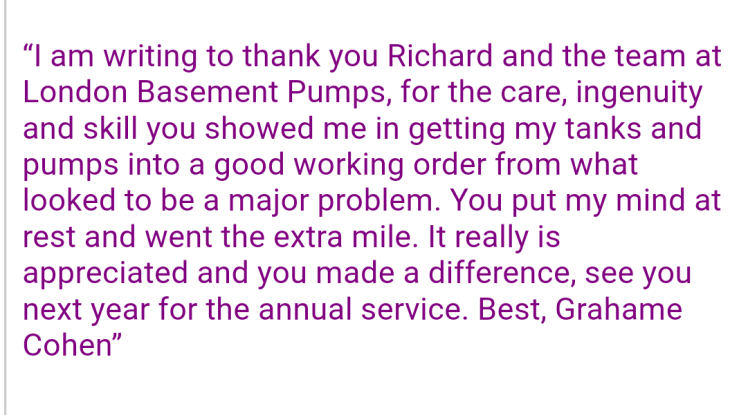 Basement Pump Installation SW19 August 2017
To all the team at London Basement Pumps.
After months of stress with our basement project we are finally reaping the benefits (yay). Janet and I just wanted to thank you for designing and installing the pumps for our project. As you know all this stuff was very new to us, so your expertise through to completion was a great weight off our shoulders. We are glad we went with your system and not the builders who left us in that mess. All those lights and buttons, i feel like i have something of value lol.
Stay in touch, all the best
Tristram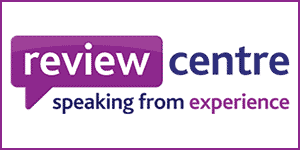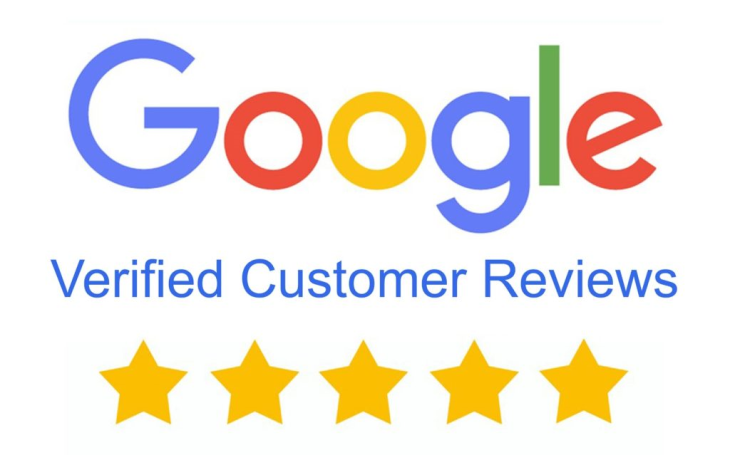 We are actively seeking dynamic service engineers to join our team? If you would love to be involved in a continually developing and growing company! With an outstanding reputation for providing a great customer service within the basement sector/pumping industry! We welcome your CV. Email info@london-basement-pumps.co.uk