Sump & Pump Maintenance Experts
Pump Servicing Explained...
London Basement Pumps Limited provide specialist service and maintenance for basement sumps and pumps in the home. Our unrivalled approach to customer service is what has made us London's leaders basement pump service company.
As a diligent-safe company, our engineers are still following the Government endorsed work safe - safe work program in your home. Click here on the measures we are taking in keeping you safe in the summer of 2022.
We operate an unbiased servicing regime of all basement pumps, drainage pumps, cellar pumps, sewage pumps, wastewater pumps, sewage treatment plants, packaged pumped systems.
Not being affiliated to one manufacturer allows us to connect with our customers and offer a comprehensive pump service solution & pump maintenance at every visit. Click here to view all our pump service plans, specifically designed for residential pumping stations.

As specialists, we understand the importance of safe working on electro mechanical parts that operate in submerged water. London Basement Pumps are compliant in electrical safety.
We operate under the Part P register NAPIT scheme ( Registration 14461 ) as an accredited electrical installer company. All electrical works of wet zones in the home must be undertaken by an accredited Part P electrical compliant company.
Click here, to view in detail, all our audited industry accreditations.
Our E service completion documents are unparalleled in the pump service industry and insurance industry.
Consisting of progress videos of completed sump & pump deep cleaning / equipment jet washing - together with snap shots of health reports, stringent operational checks and logs of pump motor electrical resistance readings, and of course the famous - before and after snap shots of our pump servicing.
To allow us to be as contactless as possible, our documents travel via email to assist our customers in storing an historic health report for the life of the equipment. Our CRMS (customer relation management system) makes future service appointments simple! You can enter our CRMS and make future service appointments that suits your hectic schedule. All you have to do, is to be at home to let the pump service engineer in.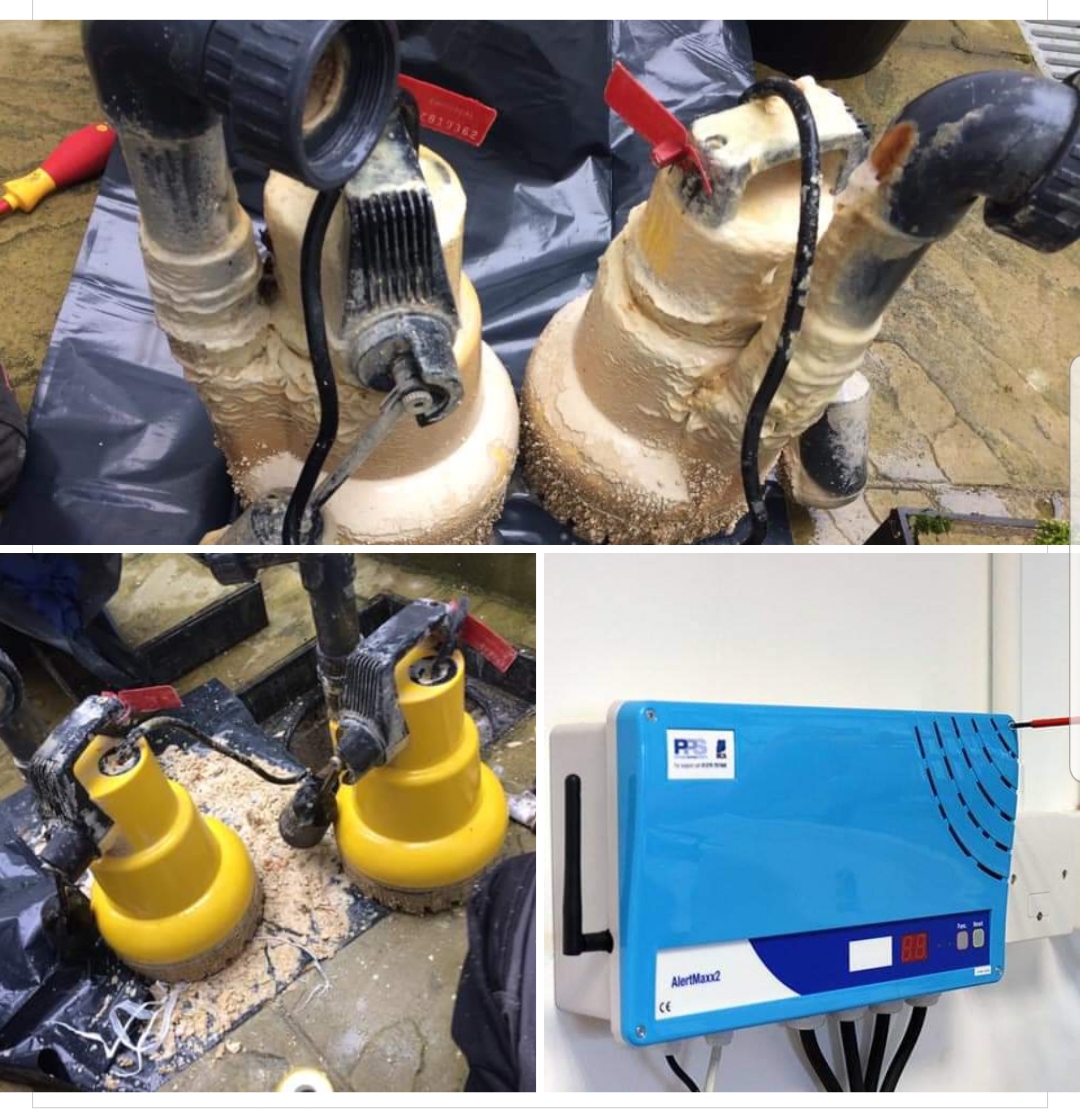 I'm unsure what sump pumps I have?
Its a question that's often asked by our new customers! Most water pumps in your property are sited beneath an access cover within the floor - either inside your home or outside in the lightwell or patio. A pumping station is normally installed for waterproofing, reducing flood risk in the home - or to pump away wastewater from your bathrooms or utility room / kitchen.
Our service department can ease you through the process of our initial service visit. Opting for the best solution and recommendations of pump service & maintenance, including high water level alarms, battery back up systems or pump controllers.
London Basement Pumps are approved Sidewinder Technology monitoring experts. Providing Wifi enabled monitoring of your Delta membrane pumps, the AlertMaxx2 & Rego1 controls.
All our service engineers provide a tutorial on your equipment during our initial pump service visit. Its gives a great understanding of your basement pumps and is always reflected in our reviews.
Click here to view a fraction of our five reviews on google
Our service teams mostly operate in pairs. This does mean that lifting of heavy access covers or appliances are all part of our unrivalled sump pump service! We do respectfully advise that any access covers are fully accessible prior to our pump service visit?
Booking your pump service & sump pump maintenance visit is easy!
You can simply call us on 0800 009 2120 or click here for our fast email enquiry response

Our "Customer for life" motto stands proud with our existing customers.

So become one of our many satisfied customers today!