Sump pump servicing expert Advice.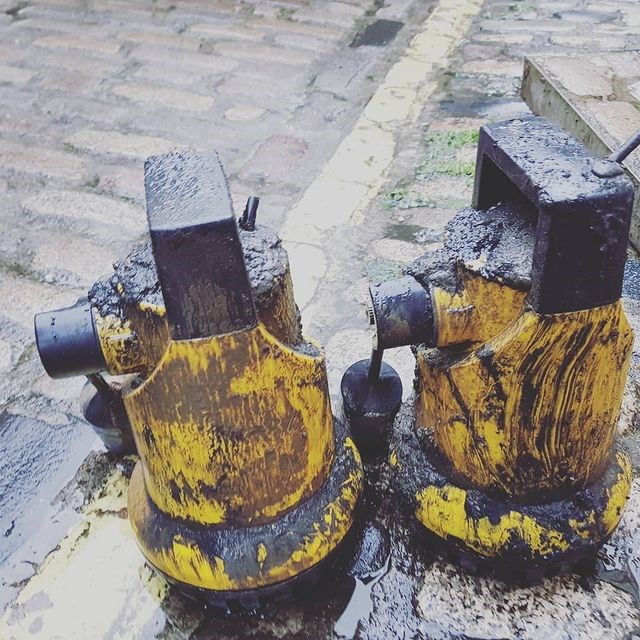 Servicing Your Sump Pumps And What To Expect From A Pump Service.
Sump pump servicing can often play a key role in preventing a flood. A modern basement property often relies on a mechanical sump pump to pump away groundwater or wastewater from the dwelling, keeping the property dry and also pump away wastewater from say, a utility room or kitchen, bathroom.
Wastewater pumps can create foul odours, so servicing a pump will in fact reduce smells. A pump specialist is expected to deep clean your sump and pump, Jet washing and the use of a wet vacuum shall also be used during a pump service at your home.
Groundwater pumps in a basement property are designed to remove any water away from the structure. Some areas can have hard groundwater. You could expect to see this in the form of limescale? You mat not be aware, but limescale can be detrimental to your pumping equipment, this is often seen in kettles. A pump servicing specialist is expected to clean or remove limescale from your pumping equipment to enable some longevity and reduce risk of failure and flooding.
A sump and pump that is designed correctly, on the whole, are very reliable. It is important to ensure a high level alarm is installed. With most high level water alarms, they require checking. You may find a battery requires replacing or require a power loss test or a service reminder reset is required. This should be checked by your basement pump specialist to determine they operate when you need them most?
Some sump pumps in a basement property are expected to operate for long periods, often in the winter months or during wet weather? A sump pump which is under such demand can incorporate a battery back up system. These batteries can often deplete. A sump pump service engineer is expected to test these batteries and determine if in fact they are reliable and can perform during periods of power cuts.

All wastewater pumps and groundwater pumps are electro mechanical items. A motor drives the impellor of a pump. Motors are often built into the pump which is mostly submerged in fluids. A basement sump and pump company service engineer is expected to undertake a motor resistance electrical test. This is very important and ensures the electrical health or your sump and pump. Water and electricity can be very dangerous, it is vital the safety of the pumps in your basement is checked on a annual basis.. Some pumps are also recommended to be serviced every six months.
As a pump are normally installed below the sewer level outside your home. Designed correctly, a pump shall have a one way valve. This shall stop any sewer water backing up into the home. A one way valve should be check during a service to determine it can operate when its needed.
Drainage sump pump servicing plays an important role in reducing flooding. Most insurers policies shall protect you from this. Almost all home insurance providers insist you have a duty of care to service and maintain your home. All pumps in the home fall into this clause. A basement pump servicing company shall be expected to provide you with a service document. This should include a written report of there findings. Images are also to be expected within the document. This can certainly provide proven evidence of the pump service works in the event of a claim from your home insurance.
Failure of a sump and pump has no predictable timetable. It is important that the pump service company is operational 24 hours a day to assist in this. Ensuring your nominated pump expert can provide a pump breakdown service 24/7.. Your service agent is expected to provide you with call outs at a reduced rate as loyalty for your custom.
London Basement Pumps Limited are London and its surrounding Regions premier specialists in the pump service industry. We have been servicing pumps for many years. We have over 1500 very satisfied customers who can rely on us 24 hours a day. Click here for more useful tip on our basement sump and pump servicing tips. You may wish to make an enquiry on how our comprehensive pump service options ensures a healthy and happy sump pump..
Freephone 0800 009 2120 today to speak to a member of our team...