Garden Flooding? How to resolve this fast!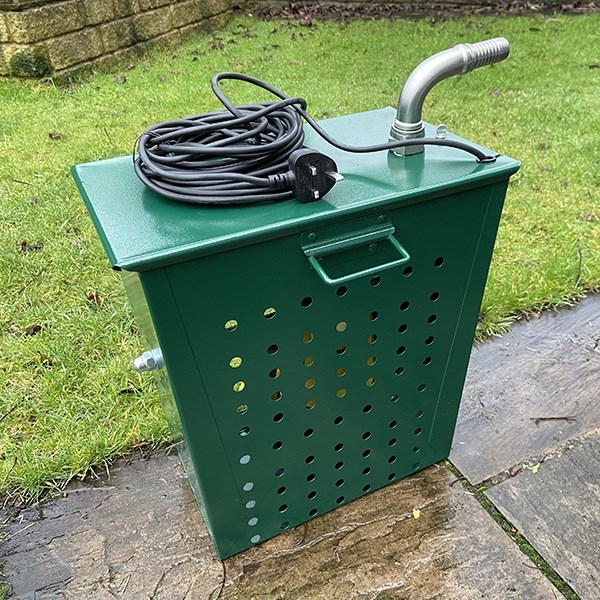 We're in a world where global warming is continuing to cause major disruption to our weather patterns. Winters are becoming milder, with more rain than snow. Flooding is now a common feature on the news each Spring and Autumn across all areas of the UK.
Garden flooding can often now be a common occurrence during theses seasons. Each time it rains the ground will begin to saturate. After a while the ground beneath your garden and the surrounding area begins to have nowhere to "run off" to, and if the general land drainage is poor, then you will quickly find yourself with a flooded garden.
Looking at the garden with no solution how to remedy this can be a stressful event? Do you instruct a landscape gardener who may quote thousands of pounds to perhaps raise the garden or install an irrigation system!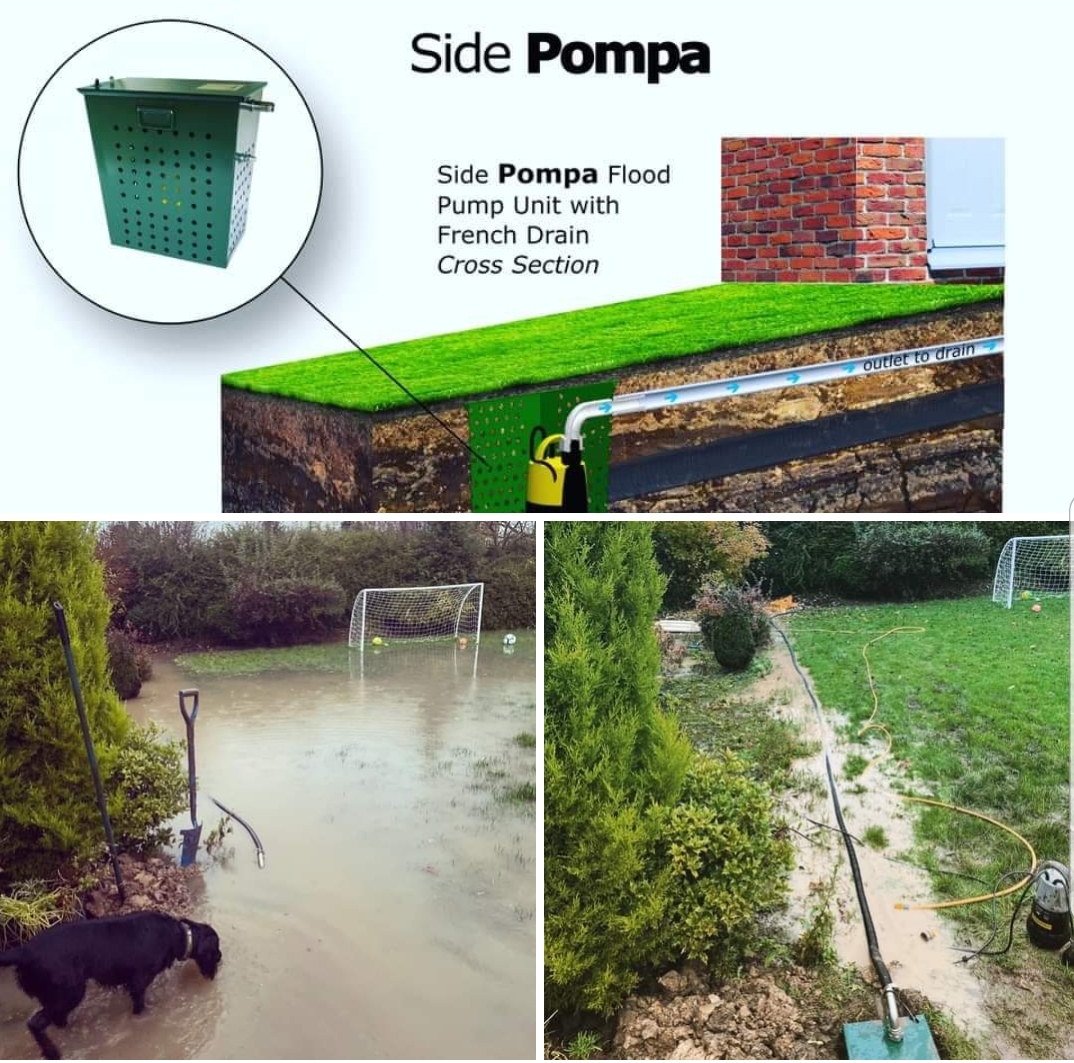 The revolutionary POMPA is the cost effective route to end your garden woes. Our flood pump know exactly when it needs to switch itself on and just how much rain is in the substrate.
The POMPA range flood pump know exactly when to get started. Before the water levels become a problem in your garden the pump starts work. When the substrate water level reaches the trigger - level POMPA begins to pump the water out of the ground to a drain of your choice. It keeps going for as long as it needs to and will switch itself off when it has done its job!
As long as POMPA is running your garden flooding is a thing of the past. The POMPA is quick and easy to install, you'll see results within minutes. No major groundworks. 2 year product warranty as standard all all our POMPA range of products.
Click here to make your enquiry on this revolutionary product in garden flooding today. London Basement Pumps Limited are authorised distributers for this exciting product. The POMPA range has been developed solely to gain back your garden. Pump that floodwater away fast today! The Pompa range starts at £849.00 inclusive of VAT and delivery. We also offer a Nationwide installation service at an additional fixed price cost.