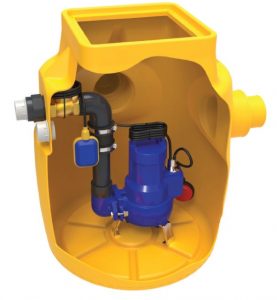 Supplied, Installed, Maintained
* Expert Pump Engineers
* Basement Sumps and Pumps
* Packaged Pump Systems.
* Submersible Pumps
* Sewage Pumps
* Grey Water Pumps
* Evacuation Lift Pit Pumps
* Battery Back up Systems
* Sump Chambers
* High Water Sump Alarms
* Pump Repairs
* Pump Telemetry Monitoring
* Wifi Enabled Pump Monitoring
* Full Project Design
London's Leading Basement Pump Specialists.
London Basement Pumps Limited are specialists in the servicing, repair and installation of water pumps in London. "Offering you a great below ground pump maintenance solution 24 hours a day, 7 days a week, 365 days a year"
Our company vision operates the highest proficiency level, whilst maintaining safety and fair pricing that our commercial or residential clients demand. This allows us to build long term relationships with our clients. We take great pride in our company and our clients. We are committed to excellence and exceeding your expectations.
Our highly skilled and company employed service engineers and management team are strategically placed in and around all areas of London seven days a week, enabling a fast response time to any unplanned pump related issue, or service-maintenance visit's
Our operations cover all 32 London Boroughs and London's surrounding Counties providing a complete pumped drainage solution for all our customer's.
We Do Not charge Call Out Rates In An Emergency, (increased first hour rate only) We Do Not Charge For .. Congestion charge, parking, travelling or any other hidden charges. Our transparent pricing policy will always stand proud within the industry we serve.
Pump servicing ensures "Maintainability and serviceability and the prolonged longevity of a pumping station within a below ground structure. Take a look at our Basement Pump Servicing in London web-page to view in detail the services we offer. Look out for our Spring / Summer service offers on our social platforms in 2018.
Many of our servicing clients instruct us year on year. We strive to provide the highest proficiency service to our customers, furthermore, raising the standards in the industry.
Pump Commissioning Company In London.
London Basement Pumps are specialists in providing the best solution for your residential or commercial pumping station.
As a pump commissioning company, Our operations, design and install on time and within our clients budgeted cost. Some of out clients include, residential premises, basement build contractors, block and asset management, Hotels and retail premises.
Our approach is to always incorporate innovative pumping ideas into our installations to achieve a projects success. Our fully trained in-house engineers have been trained to our highest standards. We believe that only by working hand-in-hand with our clients and other professionals on our team we can collectively design inspired, effective and efficient pumping stations. keeping you property dry 24 hours a day.
We are leading specialists in the industry with over 20 years of technical knowledge. We are Accredited members of Basement Waterproofing Association, Trustmark ( Government Endorsed Standards ) and Napit ( Part P Electrical Approved Competent Installers.)
Pump Emergency Breakdown Service 24Hr.

In the unlikely event your pumping station fails, then our expert pump engineers can be in attendance in no time. Our emergency pump breakdown engineers in London take pride in the fast response times within London and its Home Counties. We can advise, service or repair on a wide range of manufacturers pumping systems installed within a below ground structure.
London Basement Pumps work with the leading pump manufacturers, with up to date training of a wide range of its equipment. "Instructing an expert is key",
Our transparent pricing policy will always stand out from the competition.
Basement flooding can often be a stressful time for any homeowner / occupier with the potential of a costly expense.
Here at London Basement Pumps, our highly skilled pump engineers can resolve most pump related issues and get to the source of the problem in no time. In some instances It is essential to comply with your manufacturers warranty of your basement waterproofing system, we can often work on your behalf by appointing a CSSW qualified independent structural waterproofing specialist to investigate the flooding of your basement investment providing investigative analysis reports.
Packaged Pump Systems, Service Plan Providers.
Packaged pump systems, service plan's meet all certificated requirements to ensure your pumping equipment optimum performance. This is your first line of defense against flooding. Giving you the complete peace of mind that your pump's will be maintained to the highest standards by our accredited service engineers. "Your basement build warranties and home insurance policy rely on it". Our additional commercial pump service contracts are also available, assessing fast target response times and a dedicated 24/7 freephone operators dial or direct telemetry monitoring, including key holder service.
Simply contact a member of our team to ease you through our simple process or just use our contact page and we get to work on finding the right solution for you.
London Basement Pumps always present our "engineers work in progress" photographs together with detailed service report's, for warranties held by third parties.
Contact The Basement Pump Specialists
Tel: 0800 009 21 20